Dev Insights
Dot-veloper Insights: Big changes and upcoming maintenance
Hiya Keepers!
It's been a bit since we shared an update and with so many exciting things coming, we couldn't wait to share the news in a post. First, we want to shout out our wonderful players in Malaysia, Singapore, and Norway! We see you and all the adorable Peridots you've all been raising. As we prepare Peridot for global launch, we are keeping an eye and an ear to your feedback as well as thinking about ways to make the game as exciting as possible.
We want to also assure all Peridot players and anticipators that we are still working to launch this game around the world. We've doubled our efforts under Lead Game Designer Shaunak Vaichal's and Product Manager Julie Zhu's guidance to bring an engaging and fun Dot experience to all.
Looking at the game's recent activity, we noticed that some features weren't quite making sense to players or really contributing to meaningful play experiences so we'll be removing them in our upcoming 0.25 release. Specifically, we'll be removing the existing Nests system and Windchimes (both aren't very utilized).
We also thought that playing with your Peridots could be more fun and engaging, so we're rolling out some big new changes including:
More clarity around breeding, including a new breeding system with various traits and rarity levels
Rewards for progressing your Keeper level, including unlocking the ability to breed for more rare Dot traits
More ways to engage and bond with your Dots via daily & weekly Quests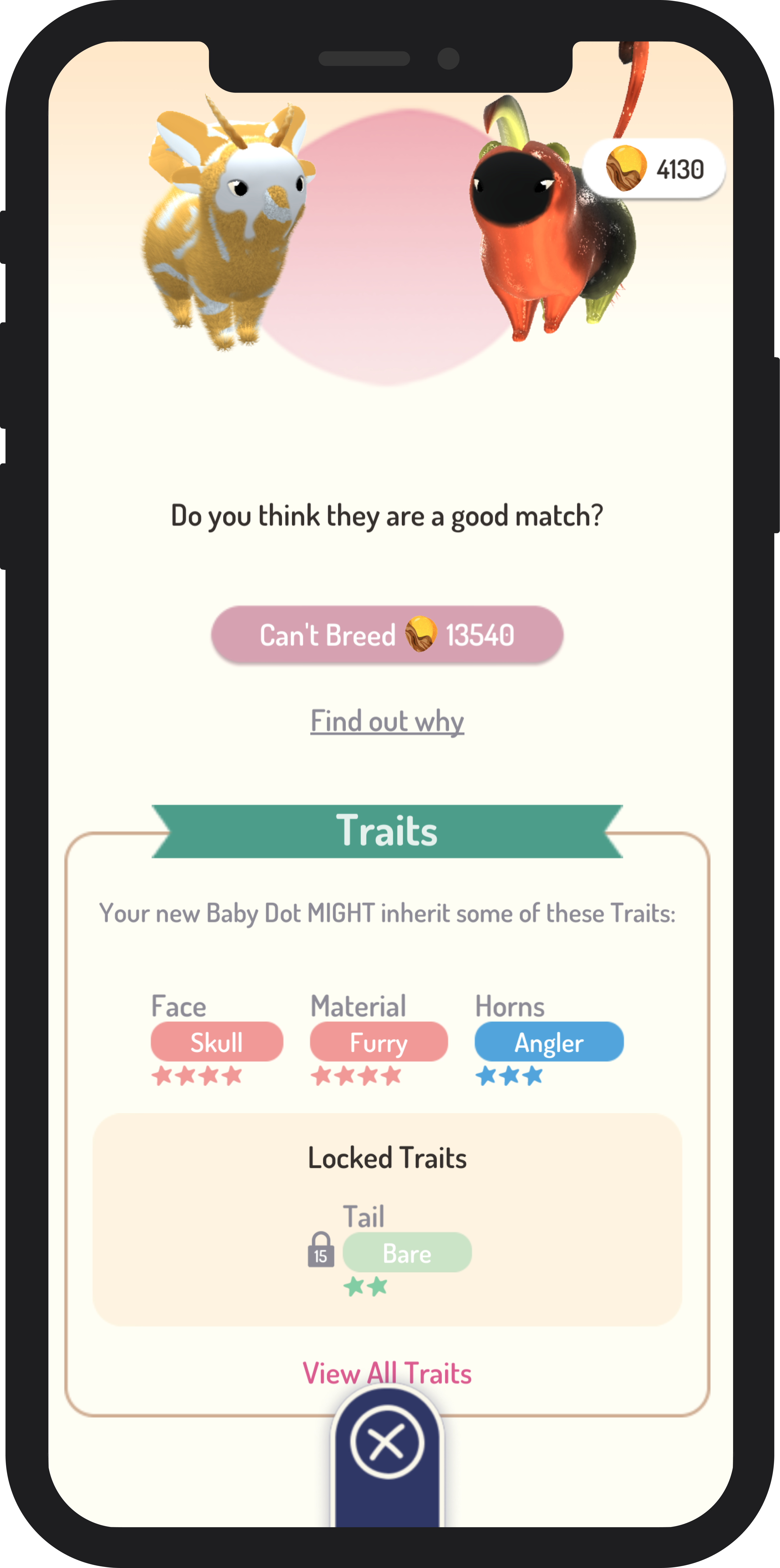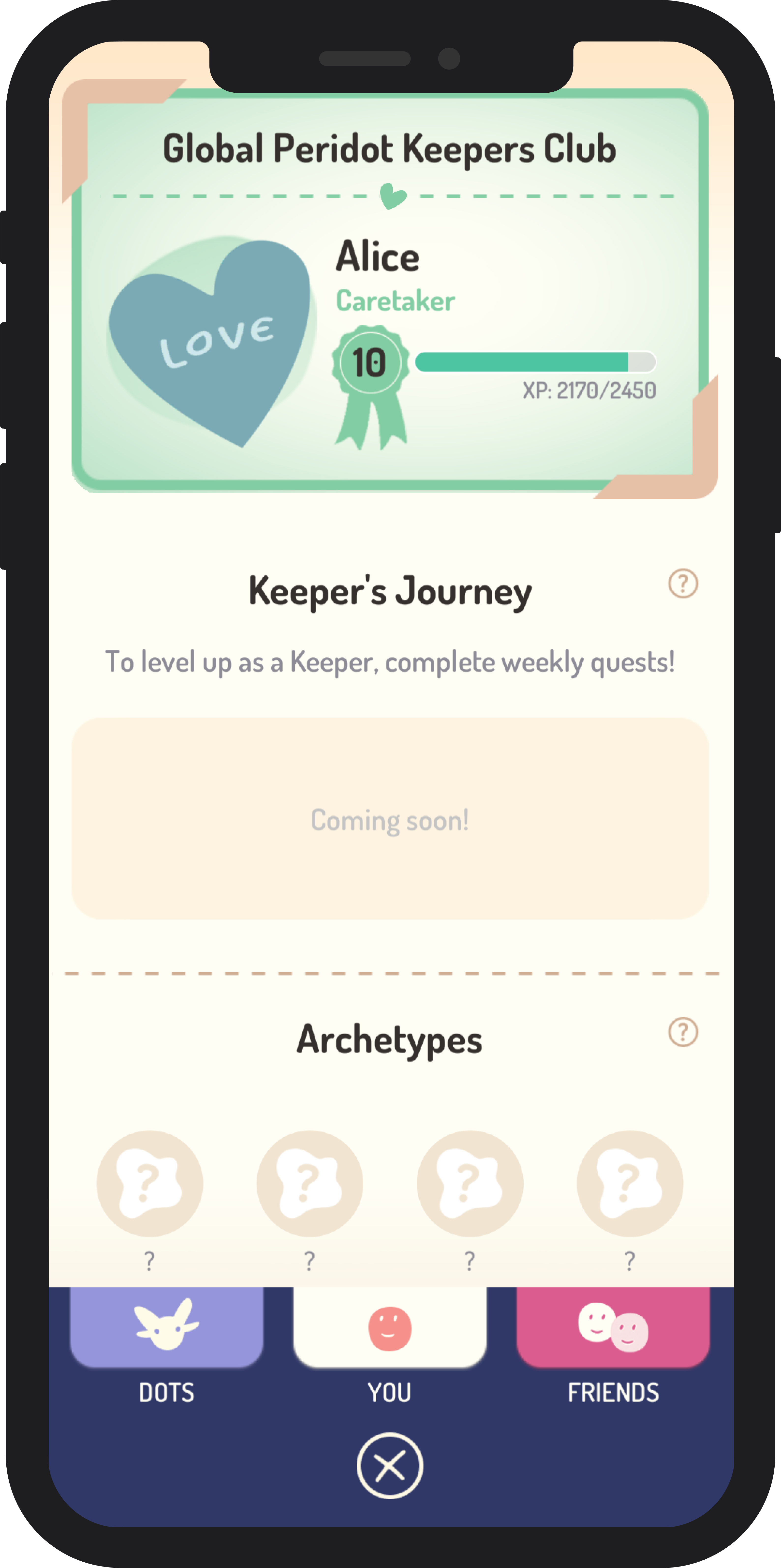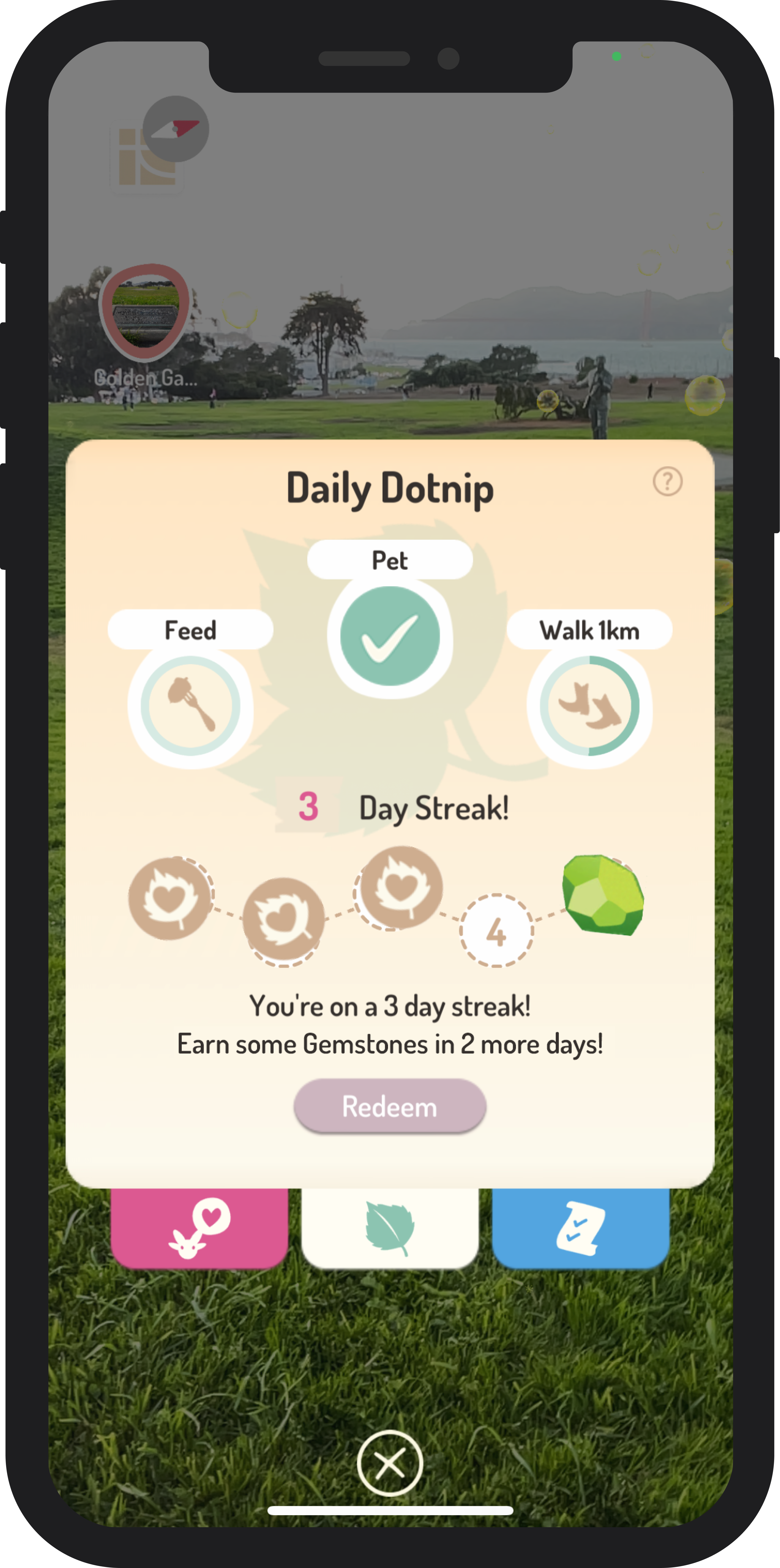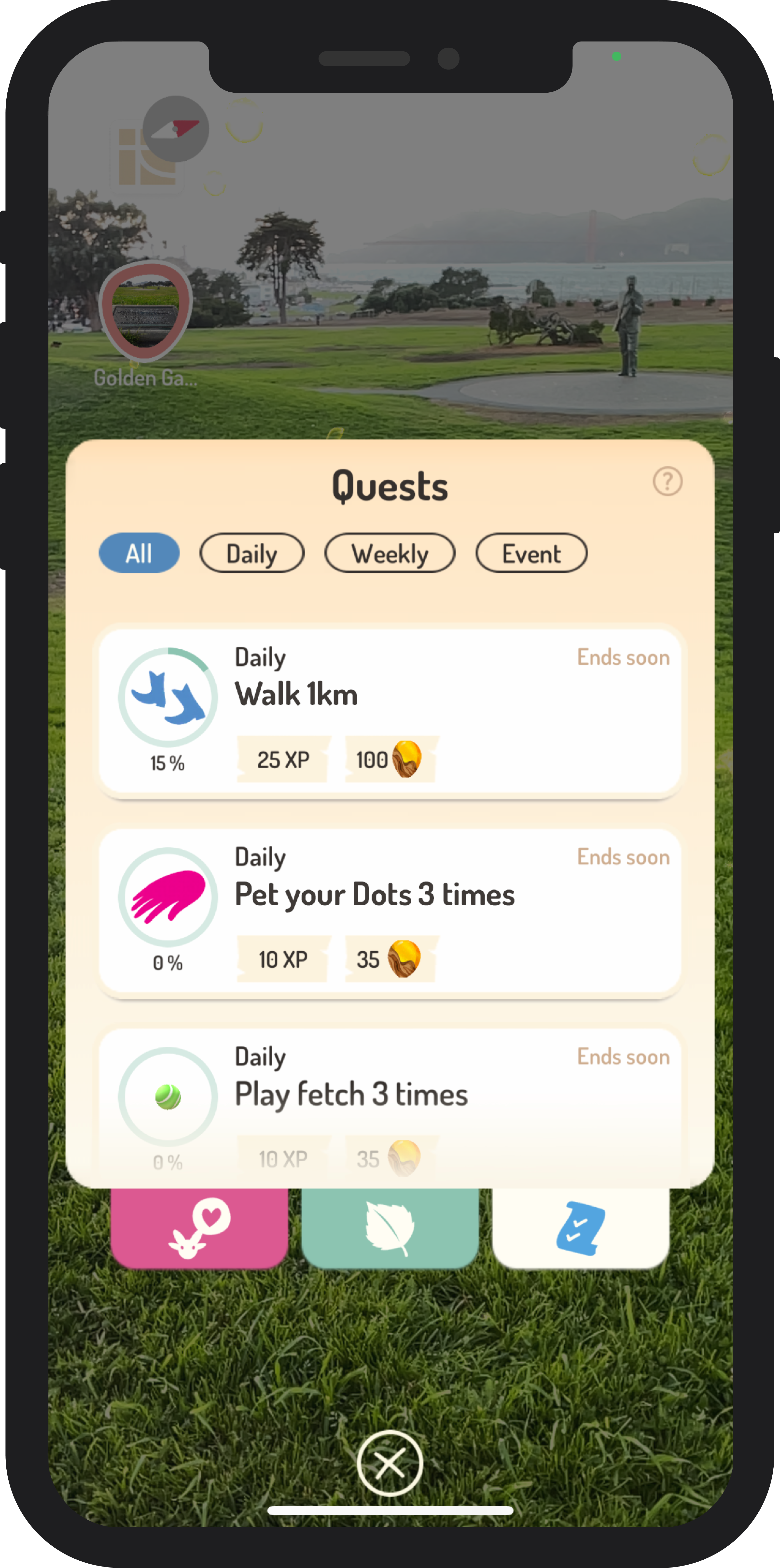 We'll also be hosting an AMA (Ask Me Anything) with Lead Game Designer Shaunak, Product Manager Julie, and Senior Producer Ziah in Campfire later this month to talk with players and answer any questions about Peridot! More details on this event to come!
To roll out all these changes, the Peridot team will be putting the game in a short maintenance period next week starting on November 9th. Don't worry - your Peridots will be safely sleeping during this update and patiently awaiting your return! During this period, when you launch the game, you'll see a screen like this: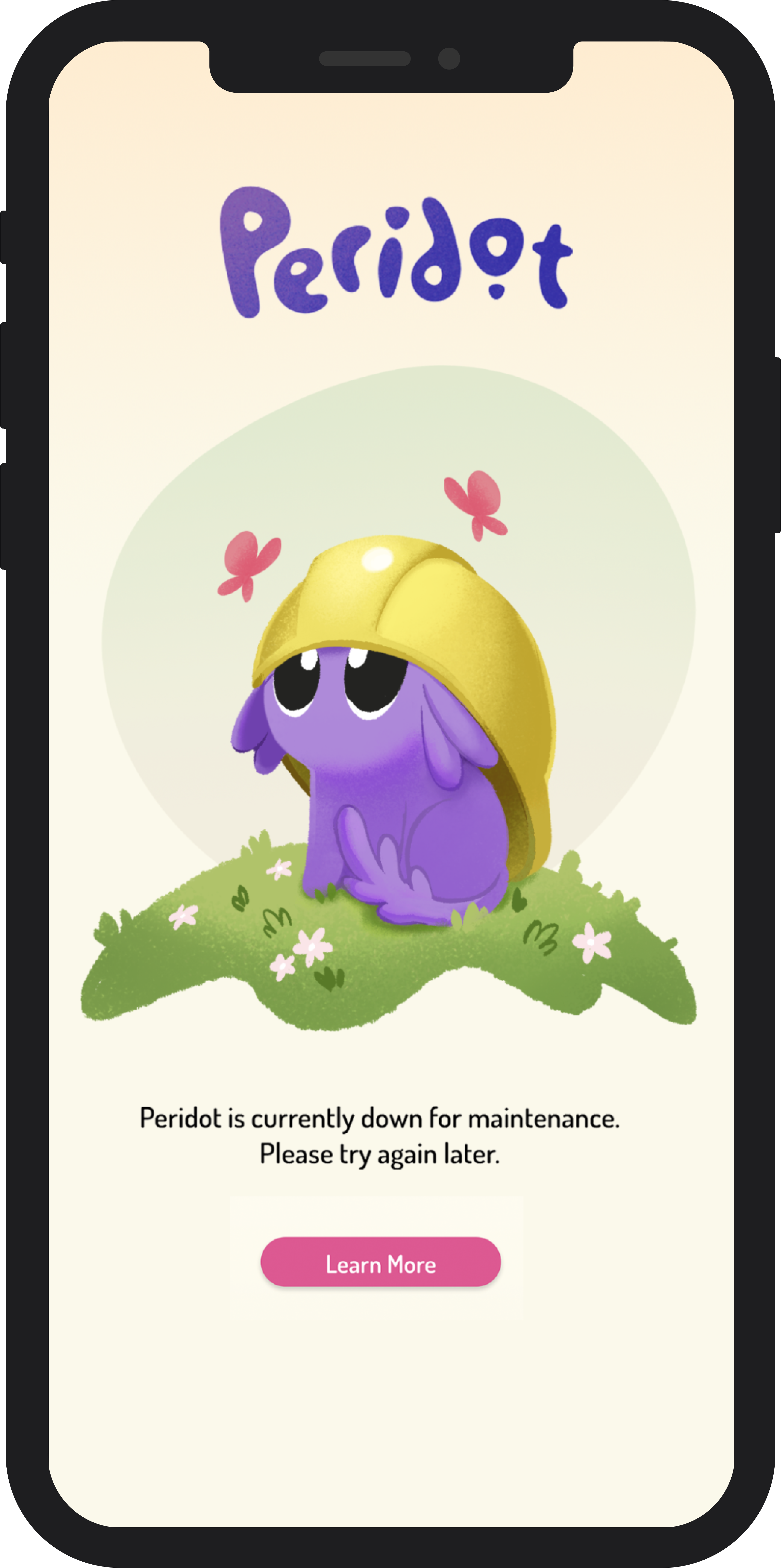 As you can tell, there are a lot of changes coming in our 0.25 release. As a thank you for sticking with us as we improve the game, we'll be gifting all eligible* Soft Launch players 5,000 Peridough (newly branded "Gemstones") to spend however you wish. The gift should be in your inventory after the maintenance period and upon updating your app to the 0.25 release. If you haven't connected with your Dots in a while, this is a great time to come back!
*IMPORTANT: To receive this gift, you MUST be logged in via Google, Apple or Facebook before Tuesday, November 8, 2022, 5:00 pm PT. If you are doing this already, you have no action to take. If you are not logging in with any of the above options, you are playing as a Guest and need to create an account. Don't worry - your Peridot will still be with you when you create an account. To double check to make sure you already have an account, launch the app, tap the Keeper bag (lower right corner), and then tap the Settings button (upper right).
Follow us on our socials to stay up to date on the latest news.
– The Peridot team
Next article
Peridot is launching globally May 9th!